A Family Vacation of a Lifetime
A journey through India is an opportunity to discover diverse cultures, lifestyles, and landscapes. But how can you explore India in a family-friendly way? This tour covers the highlights of the Golden Triangle, wildlife in Ranthambore, and the stunning beaches of Goa to ensure that it has something for everyone.
Tour Highlights

1
Experience the atmosphere of local markets on a rickshaw

2
Encounter the iconic Taj Mahal in Agra and Amer Fort in Jaipur

3
Spot Bengal tigers in Ranthambhore National Park

4
Get a behind-the-scenes glimpse into moviemaking in Bollywood

5
Take a break from bustling cities on Goa's beaches

A truly magical experience
We have just returned from an amazing trip to Laos, Cambodia and Vietnam. Our travel adviser Albee Ning prepared a wonderful itinerary taking us to great locations with creative activities highlighting local culture.
reviewed Mar 11, 2020, Bos Bosshard
We traveled with Asia Highlights…
We traveled with Asia Highlights (Lissie was our agent) several years ago when we went to Saigon, and the experience was so positive, we automatically went to Asia Highlights again for an extensive trip to Southeast Asia.
reviewed Mar 10, 2020, Lurinda Smith Barton Barnwell
Itinerary Details
The itinerary below is for inspiration. Tell us your preferences and your travel advisor will customize this trip to suit your interests and budget.
Your private tour guide will meet you in the arrivals hall and transfer you to your hotel in a private car. Your luggage and hotel check-in will be taken care of by the guide.
After breakfast, explore old Delhi. Your first stop is the Red Fort. It is a landmark that has witnessed monumental changes in Delhi over centuries. Then, a rickshaw ride inside Chandni Chowk market will introduce you to the local lifestyle.
Afterward, step into the beautiful tomb of Humayun, which was the first garden tomb in India. It's said that the Taj Mahal was inspired by it. Follow your guide, explore the peaceful Mughal buildings, and enjoy the exquisite artifacts and vivid stories.
Day 3
Drive to Agra and enjoy the Agra Fort and Mehtab Bagh
After breakfast, you will leave for Agra by private car, which will take 4–5 hours.
Pay a visit to the Agra Fort after lunch. The imposing red sandstone walls have guarded the royal palaces within for centuries. While walking through one courtyard after another, you will learn the story of the fort from the considerable changes in its appearance and enjoy the lovely views of the Taj Mahal.
Next, explore Mehtab Bagh, the best place to view the Taj Mahal. Sitting across the river from the Taj, you can see the Taj Mahal changing colors during sunset.
Day 4
The Taj Mahal, Itmad-ud-Daula, and Drive to Ranthambore
Start your tour from the Taj Mahal. It was built by the Mughal emperor Shah Jahan as a symbol of his love for his wife, Mumtaz Mahal. Regarded as the finest example of Mughal architecture, the Taj Mahal reflects different colors of light at different times of the day. When you get close, your guide will show you more secrets about it.
Then, move on to Itmad-ud-Daula's Tomb. Named as the 'Baby Taj', it dazzles with marble lattice screens and fine carvings. It is an incredible structure that inspired many other marble buildings, like the Taj Mahal.
After the tour, you will head to Ranthambore and spend the night there.
Day 5
Ranthambore National Park, Tiger Safari
Early next morning, go on a jeep safari in Ranthambore National Park. In this vast wildlife reserve, you can explore the jungle and see wild animals such as birds, monkeys, and deer. If you're lucky, you will meet Bengal tigers in the wild. Then, return to the hotel for breakfast and have a good rest before another jeep safari in the afternoon.
Day 6
Transfer from Ranthambore to Jaipur
Leaving Ranthambore in the morning, you will arrive in Jaipur after 5 hours of driving. After freshening up, hop on to a tuk tuk to a local market. Discover the market, chat with vendors, and gain a glimpse into local life. You can pick up some interesting souvenirs here as well. Take beautiful pictures at Hawa Mahal, an extraordinary pink-painted, delicately honeycombed hive.
Day 7
City Highlights of Jaipur: Amer Fort, City Palace, and Jantar Mantar
After breakfast, visit the stunning Amer Fort. The perfectly reflecting Maota Lake creates a magical, mirage effect. The Sheesh Mahal (the Palace of Mirrors) is a beautiful palace that you must not miss. The panoramic views from atop the palace are breathtaking.
Afterward, step into City Palace, admire the elegant decorations, and listen to the stories about a glorious era full of richness, aura, and wonder. In the late afternoon, go to Jantar Mantar and see how people looked at the stars and planets in ancient India. The set of 14 astronomical instruments are testament to ancient Indian brilliance in architecture.
Day 8
Fly to Mumbai for a Half-Day City Tour
Next morning, fly to Mumbai. Upon arrival, transfer to your hotel and have lunch after checking in. In the afternoon, your first stop will be the Gateway of India, the first port in India. This stone archway has many stories to tell and also offers some good picture opportunities overlooking the Arabian Sea.
Afterward, visit the Prince of Wales Museum (now called Chhatrapati Shivaji Maharaj Vastu Sangrahalaya). This heritage building exhibits a large collection of ancient artifacts, artworks, and sculptures from across the country.
Then, go to the Kamala Nehru Park and be amazed at the giant woman's shoe. Kids will love to climb on the shoe. You can also look over Marine Drive and witness great views over the bay. Finally, visit Dhobi Ghat (open air laundry). You will see hundreds of men (yes, only men) washing clothes there. The clothes hanging to dry makes the scene very photogenic and colorful.
Day 9
Bollywood and Flight to Goa
Start your tour of Bollywood. You'll get a behind-the-scenes glimpse into moviemaking. Visit a Bollywood studio, watch a dance performance, and drive past the homes of Bollywood movie stars. You might be lucky enough to meet one of them.
After the tour, you will be transferred to the airport and fly to Goa. Your guide and driver will be waiting for you at the Goa airport and will take you to your hotel.
Day 10
Half-Day Tour in Old Goa
In the morning, you will visit some churches built in the baroque style in Old Goa. They were built by the Portuguese in around the 16th century. You will visit the Basilica of Bom Jesus, the Church of St. Francis of Assisi, and Se Cathedral. Despite changing times, these churches remind us of the glories of the past.
Day 11
Free Day to Relax at the Beach
Sandy white beaches and turquoise waters make Goa a paradise for families. This is a free day for you. Enjoy sunbathing at the beach, do some water sports, or experience a massage.
Day 12
Departure from Goa
At the appointed time, your driver will meet you and see you off at the airport.
Price Includes
Price from: $2,380 (Tour code:gh-ah-in-76)

One-to-one consultancy

Knowledgeable local guides

Private drivers/driver guides and vehicles as listed

Hand-picked hotels

Breakfasts and meals as listed

Entry to all attractions on the itinerary

Transportation as listed

A 24/7 helpline while traveling
Trip Notes
About the Car Transfers between Cities
We will arrange private car transfers from Delhi to Agra and from Agra to Jaipur. Your guide will not be with you during the transfers. You will have different guides in different cities. Your driver will be able to speak basic English so there will be no problems with basic conversation during the transfers.
About the Experiences in Desert
It is possible if you would like to spend 1 night in sand dunes in tents & 1 night at a hotel in Jaisalmer, which will give you a completely different experience. However, tents won't be operated during summer / rainy season from Mid-April to Sept.
The camel ride can be replaced with a jeep ride depending on your interest and the dinner in sun dunes can be replaced with a high tea if you would like to get back earlier.
Please let me know what you would like to do. We will arrange accordingly.
About the Meals
Many hotels offer buffets with a variety of cuisines from Indian to Italian and Asian. People who are looking to taste authentic local cuisine can try the restaurants specializing in barbecued tandoori kebabs and Indian naan bread. We also recommend trying out one of the many great restaurants that serve modern Indian fusion food. Let us know your food preferences and we'll take care of the rest. Make sure to inform us of any allergies or dietary requirements in advance.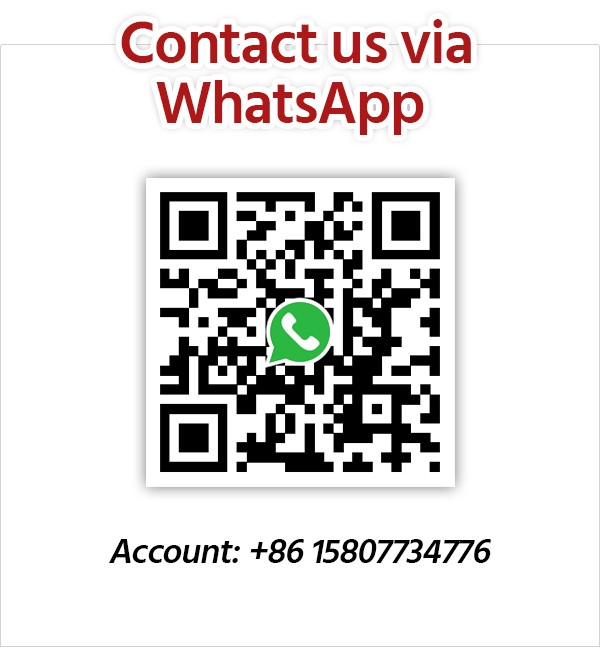 Recommended Tours
Recommended Articles