A Taste of India's Ancient and Modern History
You will not only explore the iconic golden triangle but also extend your tour to the sacred Sikhism city of Amritsar and the picturesque Shimla. Discover it all on a 10-day enlightening adventure, and it could be a once-in-a-lifetime experience in perfect balance between body and spirit.
Tour Highlights

1
Appreciate the beauty of the Taj Mahal.

2
Hop on to a tuk-tuk (rickshaw) and visit local markets

3
Get a glimpse of Sikhism at the Golden Temple in Amritsar.

4
See a unique flag ceremony at India and Pakistan's Wagah border.

5
Enjoy a scenic ride on the toy train and experience the Himalayan hideout.

A truly magical experience
We have just returned from an amazing trip to Laos, Cambodia and Vietnam. Our travel adviser Albee Ning prepared a wonderful itinerary taking us to great locations with creative activities highlighting local culture.
reviewed Mar 11, 2020, Bos Bosshard
We traveled with Asia Highlights…
We traveled with Asia Highlights (Lissie was our agent) several years ago when we went to Saigon, and the experience was so positive, we automatically went to Asia Highlights again for an extensive trip to Southeast Asia.
reviewed Mar 10, 2020, Lurinda Smith Barton Barnwell
Itinerary Details
The itinerary below is for your reference. Talk to your travel advisor to tailor-make a unique journey for you.
Your guide and driver will be waiting for you at the arrival hall and transfer you to your hotel. They will be happy to assist with the hotel check-in. Enjoy your free time to explore your surroundings or adjust to the jet lag!
Day 2
Highlights of Delhi
After breakfast, explore the old Delhi. Your first stop is the Red Fort. It is the landmark which has witnessed changes in Delhi over centuries. Then a rickshaw ride to Chandni Chowk market will introduce you to the local lifestyle.
After lunch, appreciate the spectacular Qutub Minar, the highest brick minaret in the world. Afterward, step into the remarkable tomb of Humayun, which was the first garden tomb in India. It's said that the Taj Mahal was inspired by it. Follow your guide to explore the peaceful Mughal buildings, and enjoy the exquisite artifacts and vivid stories.
Day 3
Drive to Agra, Agra Fort, and Mehtab Bagh
After breakfast, you will leave for Agra by a private car, which will take about 4–5 hours.
Pay a visit to Agra Fort after lunch. The imposing red sandstone walls have guarded the royal palaces for centuries. Walking through courtyard after courtyard, you will learn its history through the considerable changes in appearance, and enjoy the lovely views of the Taj Mahal.
You will explore Mehtab Bagh, the best place from which to view the Taj Mahal. Sitting across the river from the Taj, you can see the Taj Mahal changing colors during sunset.
Day 4
The Taj Mahal, Tomb of Itmad-ud-Daula, and drive to Jaipur
Start your tour with the Taj Mahal. It was built by Mughal Emperor Shah Jahan as a symbol of his love for his wife, Mumtaz Mahal. Known as one of the world's greatest architectural masterpieces, the Taj Mahal reflects different colors of light at different times of the day. When you get close, your guide will uncover more secrets about it for you.
Then move to Itmad-ud-Daula's tomb. Named as the Baby Taj, it dazzles with marble lattice screens and fine carvings. This incredible structure inspired many other marble buildings, such as the Taj Mahal.
In the late afternoon, depart from Agra and arrive in Jaipur after a 5-hour drive.
Day 5
Amber Fort, City Palace, and Jantar Mantar
After breakfast, visit the stunning Amber Fort. Specially built from pale yellow and pink-yellow sandstone, it looks like a magic castle in a fairyland. The Sheesh Mahal (the Palace of Mirrors) is a beautiful palace that you must not miss. The panoramic views from atop the palace are breathtaking./p>
Afterward, step into City Palace, admire the elegant decorations, and listen to stories of a glorious era full of richness, aura, and wonder. In the late afternoon, go to Jantar Mantar. Gain insight into the practice of astronomy in ancient India. The set of 14 astronomical instruments is testament to ancient Indian brilliance in architecture as well.
Day 6
Nahargarh Fort, and fly to Amritsar
In the morning, you will explore Nahargarh Fort, one of the magnificent forts in Jaipur. Originally built for defense purposes, it was never attacked by enemies. Serving as a summer resort for the royal family, this palace was a blend of Indian and European architectures, such as western toilets and rectangular windows. Twelve identical suites were used by 12 queens. They were magically built so that the king could pay a visit to any queen without the other queens knowing about his arrival.
Popular as a film-shooting location, it is a feast for the eyes to visit this majestic palace which overlooks the city of Jaipur.
After lunch, you will be transferred to the airport and fly to Amritsar.
Day 7
Harmandir Sahib, Jallianwala Bagh, and Wagah Border
In the morning, visit the Harmandir Sahib (also known as The Golden Temple). Sitting on the Lake of Nectar, this complex is the holiest shrine in Sikhism, but also a symbol of human brotherhood and equality. You will see the biggest free kitchen in the world that prepares food for hundreds of people on a daily basis, open 24/7. Please kindly remove your shoes and cover your heads with a hat/scarf before entering the temple.
Then walk to the Jallianwala Bagh. The brutal 1919 massacre that played a vital role in India's independence took place here. Some visible bullet holes are the exhibitions telling stories of victims.
After lunch, head out to Wagah Border, the India–Pakistan border, to witness the daily flag ceremony before sunset. You will see a blustering parade by the soldiers from both sides.
Day 8
Take an express train to Chandigarh and drive to Shimla
You will leave for Shimla via Chandigarh. Firstly, you will take a 4½-hour express train to Chandigarh and enjoy the scenery along the railway. On arrival in Chandigarh, you will then take a private car to Shimla. During this 3-hour drive, you will make a stop at the Pinjore Garden. Relax and enjoy a leisurely walk in this garden, which is full of trees, flowers, and fountains.
Day 9
One-day city tour of Shimla
In the morning, visit the Jakhu Temple on the highest peak in Shimla. It is dedicated to the monkey God, Hanuman, and is also home to a large number of monkeys. You can have a stunning view of the Shivalik ranges from the top.
After lunch, explore the town's faded colonial charm in Shimla's Mall Road. Walking through the Mall Road, you will listen to the history and stories behind the most typical buildings, such as Christ Church, Scandal Point, Gaiety Theater, and the Town Hall.
Day 10
Return to Delhi and departure
After breakfast, enjoy a toy train ride to Kandaghat. You can appreciate the scenery in the mountains of Himachal during the 2-hour ride. Your guide and driver will meet you at Kandaghat train station and transfer you to Chandigarh airport, where you will take your flight back to Delhi.
Price Includes
Price from: $1,734 (Tour code: gh-ah-in-80)

One-to-one consultancy

Knowledgeable local guides

Private drivers/driver guides and vehicles as listed

Hand-picked hotels

Breakfasts and meals as listed

Entry to all attractions on the itinerary

Transportation as listed

A 24/7 helpline while traveling
Trip Notes
About the Car Transfers Between Cities
We will arrange private car transfers from Delhi to Agra and from Agra to Jaipur. Your guide will not be with you during the transfers. You will have different guides in different cities. Your driver will be able to speak basic English so there will be no problems with basic conversation during the transfers.
About the Train from Amritsar to Chandigarh
You will take the Amritsar–Chandigarh Superfast Express for this train ride. We will arrange for you to have AC chair car seating on the train.
About the Meals
Many hotels offer buffets with a variety of cuisines from Indian to Italian and Asian. People who are looking to taste authentic local cuisine can try the restaurants specializing in barbecued tandoori kebabs and Indian naan bread. We also recommend trying out one of the many great restaurants that serve modern Indian fusion food. Let us know your food preferences and we'll take care of the rest. Make sure to inform us of any allergies or dietary requirements in advance.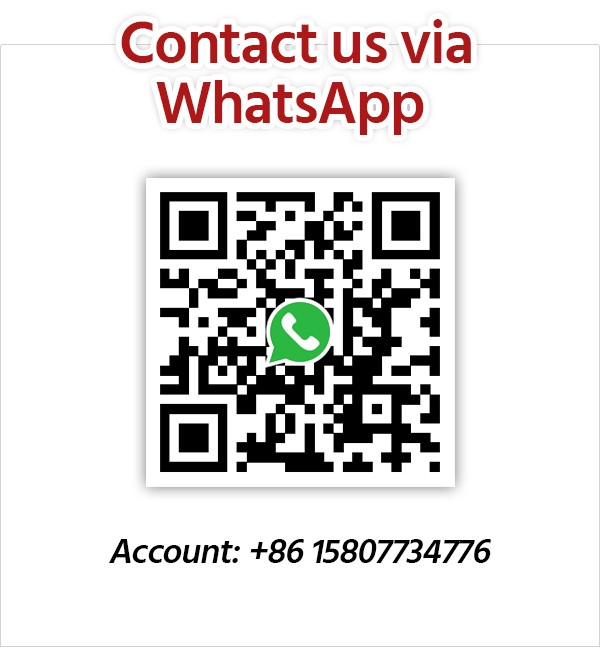 Recommended Tours
Recommended Articles