Venture through the Mesmerizing Landscapes of India
To travel to India, you must have heard about the world-famous Indian Golden Triangle.
In this trip you can explore the incredible Old Delhi, see the amazing architecture of the Taj Mahal, discover the mystery of the Amber Fort and the Palace of Winds, as well as go to Ranthambore National Park for the tiger safari.
Tour Highlights

1
Enjoy an in-depth discovery tour in Old and New Delhi.

2
Witness the breath-taking Taj Mahal in Agra.

3
Track the wild animals in Ranthambore National Park.

4
Unlock the stories of Maharajas in the 'Pick City' Jaipur

5
Learn about Indian cooking when visiting a local family

A truly magical experience
We have just returned from an amazing trip to Laos, Cambodia and Vietnam. Our travel adviser Albee Ning prepared a wonderful itinerary taking us to great locations with creative activities highlighting local culture.
reviewed Mar 11, 2020, Bos Bosshard
We traveled with Asia Highlights…
We traveled with Asia Highlights (Lissie was our agent) several years ago when we went to Saigon, and the experience was so positive, we automatically went to Asia Highlights again for an extensive trip to Southeast Asia.
reviewed Mar 10, 2020, Lurinda Smith Barton Barnwell
Itinerary Details
The following itinerary is for a 9-day trip in India that includes most of the famous attractions. This is an example and you can modify it until it becomes one that suits you better.
Welcome to this city of old and new cultures. You can enjoy yourself in the hotel pool after checking in.
Take a walk around the streets and feel the welcome of the Indian people and the land.
Day 2
Old Delhi Discovery
You'll be taken to Old Delhi in the morning. There you can feel it has a more traditional style with a bustling bazaar that's filled with the sound of people shouting. You will visit the site of India's founding father, which is decorated with wreaths in honor of him.
It will take you 4 to 5 hours in the afternoon to travel to Agra. When you get to the city, you can rest in your hotel ready for the next day's trip.
Day 3
Visit Famous Places in Agra
Agra is known for its fine art architecture and the love stories that were sung hundreds of years ago in the empire.
The Taj Mahal will be the first stop of your tour. As the most perfect treasure of Indian Muslim art, the Taj Mahal was created out of love and still stands as a symbol of love. You can take photos of this amazing scenic area.
The architecture of Agra Fort is a masterpiece of the peak period of Islamic art in India. When Shah Jahan was imprisoned in this castle by his son, he looked to the Taj Mahal with infinite thoughts and seemed to pour out his lonely and sad heart.
Next, you will go to Itmad-ud-Daula's Tomb. Although it is a very small cemetery, it is made of white marble and surrounded by grass, having been deeply influenced by the Taj Mahal.
Finally, you'll finish your trip at Mehtab Bagh, where you can see the overall perspective of the Taj Mahal. Relax and enjoy your time.
Day 4
Agra to Ranthambore
Your guide will lead you to Fatehpur Sikri. Built by Emperor Akbar, it was the capital of the Mughal Empire for about a decade. The overall architecture and temples in the city follow a uniform architectural style.
Your guide will show you around the city and you will learn about Emperor Akbar's leadership and secular rule.
After visiting this stunning city, you will be taken to Bharatpur Junction Railway Station and get on the train to Ranthambore. When you get off the train, you will be transferred by a private car to your hotel where you will have a good rest.
Day 5
Find Tigers in the Deep Forest
You will go to the world-famous wildlife park — Ranthambore National Park. You will take a safe tour of this wild land in a jeep. The rarest of the animals there is the local Bengal tiger and seeing such a large, vicious animal for the first time will be a special experience for you.
Besides tigers, there are deer, wolves, crocodiles, and other wild animals in the park. You will satisfy your curiosity about wildlife once and for all. As the sun shines through the trees and you look at the rare animals in their small numbers, we are sure you'll have some ideas of how to protect them from harm.
Day 6
Ranthambore to the Incredible Pink City, Jaipur
In the morning, after you have had breakfast in your hotel, you will take the private car we have arranged for you to go to Jaipur. The journey will take you 4 to 5 hours.
In this city, whether it's the palace and gates or residential roofs and walls, almost everything is colored pink. For this day, we highly recommend this palatial hotel, where the elaborate decorations and carvings not only give you a sense of the royal atmosphere but you can also enjoy a traditional Indian massage. Enjoy it.
Day 7
Discover Ancient Spots and Have a Cooking Lesson
Begin your day with the famous Palace of Winds. In the old days, its windows were not just for ventilation but for the convenience of the women in the ancient palace to see the outside world. Next, you will go to Panna Meena ka Kund. At first glance, the scene looks like a painting. Not only is it a reservoir for the locals but it's also a great place to spend the summer!
Afterward, you'll go to the famous Amber Fort. This castle has a unique design of a palace and was the king's living quarters. In this palace, you only need to light a candle and the whole palace appears as though it is full of shining stars, just like the night sky.
After visiting this amazing palace, you will go to a local's home. The host will teach you how to choose the ingredients for your meal and give you some tips on how to make local cuisine. It's an interesting lesson and a great opportunity to exchange tips on how to make a great meal.
Day 8
Jaipur to New Delhi
After a leisurely breakfast in the hotel in the morning, you will return to Delhi and visit the other half of Delhi — New Delhi.
In New Delhi, you will go to Qutub Minar first. It is the tallest brick tower in the world. Then you will stroll around Victory Square with your guide.
In the afternoon, you will go to Connaught Place. In this square, you can see the modern shops and architectural styles of New Delhi as well as the bustling streets of Old Delhi and experience the simple lifestyle.
Day 9
Return to Delhi and Departure
You will be transferred to the airport and get on the airplane to return home. We hope to meet you again next time.
Price Includes
Price from: $1,692 (Tour code: gh-ah-in-71)

One-to-one consultancy

Knowledgeable local guides

Private drivers/driver guides and vehicles as listed

Hand-picked hotels

Breakfasts and meals as listed

Entry to all attractions on the itinerary

Transportation as listed

A 24/7 helpline while traveling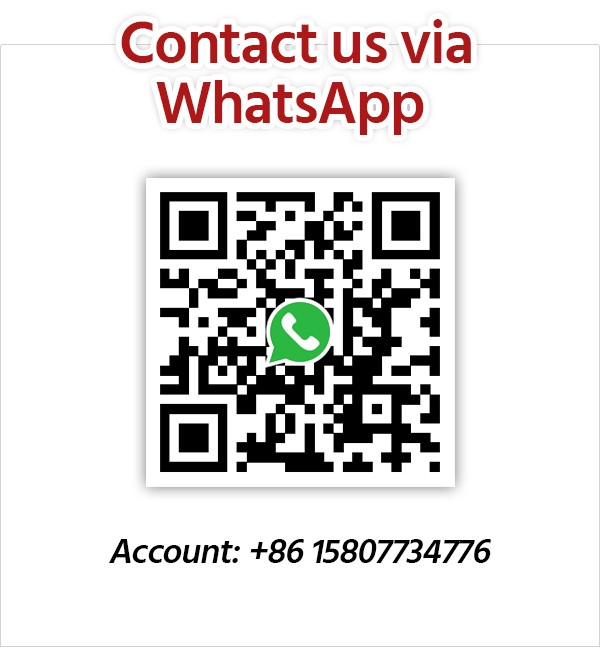 Recommended Tours
Recommended Articles