An Incredible Honeymoon in India
The honeymoon is perhaps the most important trip of one's lifetime, and it is definitely an opportunity to have new experiences and create memories of a lifetime. India is an ideal destination for a wonderful trip with your significant other.
Enjoy romantic moments together wandering around the Taj Mahal, have dinner in Amer Fort on a starry night, and watch the sun sink into the ocean from a beach in Goa.
Tour Highlights

1
Explore the famous Taj Mahal, an iconic symbol of eternal love.

2
Enjoy a romantic dinner at Amer Fort.

3
Go for a cooking class taught by a local couple in their home.

4
Check out the famous Indian Bollywood and the film industry of India in Mumbai.

5
Relax on a Goa beach with good views and like-minded people.

A truly magical experience
We have just returned from an amazing trip to Laos, Cambodia and Vietnam. Our travel adviser Albee Ning prepared a wonderful itinerary taking us to great locations with creative activities highlighting local culture.
reviewed Mar 11, 2020, Bos Bosshard
We traveled with Asia Highlights…
We traveled with Asia Highlights (Lissie was our agent) several years ago when we went to Saigon, and the experience was so positive, we automatically went to Asia Highlights again for an extensive trip to Southeast Asia.
reviewed Mar 10, 2020, Lurinda Smith Barton Barnwell
Itinerary Details
All tours offered by Global Highlights are flexible, so please feel free to let us know if you think the itinerary needs adjustment or if you would like us to customize your trip. We will do our best to accommodate your needs and will design a wonderful travel plan for you.
Welcome to Delhi, the capital of India. In this city, the modern culture of the 21st century harmoniously coexists with hundreds of ancient cultures.
Upon your arrival, your guide will greet you at the airport and escort you to the hotel. Take the rest of the day to adjust to jetlag or wander around your hotel.
Day 2
One-Day Highlights of Delhi Tour
Start today's journey with the largest mosque in India: Jama Masjid. It was founded in 1650, and is as famous as the Great Mosque of Mecca in Saudi Arabia and the Al-Azhar Mosque in Egypt. Every year, tens of thousands of tourists visit it as pilgrimage.
Then hop into a rickshaw and travel around the Chandni Chowk area, experiencing the locals' daily life in Old Delhi.
Visit the UNESCO's World Heritage Site, Qutub Minar, and the tomb of Humayun in the afternoon. You will appreciate the glory of the Mughal Dynasty in India.
Day 3
Transfer Delhi to Agra, Mehtab Bagh
In the morning, your driver will take you to Agra. The drive will take 4–5 hours. You can take a nap in the car or watch the scenery on both sides of the road.
You will arrive in Agra at noon. After lunch, you can relax in your hotel for a while.
Later, you can visit Mehtab Bagh and enjoy the sunset view of the Taj Mahal.
This garden is located on the banks of a river and directly opposite the Taj Mahal. Due to its special location, it provides a great place for tourists to enjoy the Taj Mahal quietly, away from the crowd.
Day 4
The Taj Mahal, Itmad-ud-Daula, and Agra Fort
Get up early and visit the famous Taj Mahal in the morning. The beauty of the Taj Mahal doesn't just come from its symmetrical architectural form, but also from the love of Shah Jahan and Mumtaz Mahal. The Taj Mahal is not only known world-over for its architectural majesty, but it has also become a symbol of love.
Then return to your hotel and have breakfast. Next, head to Agra Fort, which is also known as Red Fort. It was named this because the palaces and walls are all made of red sandstone.
Then head to the Itmad-ud-Daula's Tomb. Compared with the Taj Mahal, it's small and simple, but its building style deeply influenced the construction of the Taj Mahal.
Day 5
Agra to Jaipur by Car, the City Palace, Amer Fort Dinner
In the early hours of the morning, you'll be picked up and transferred to Jaipur, known as the 'Pink City' of India. The drive will take 5 hours.
Then, you'll go to the City Palace, which is now a museum of furniture and artefacts. You can take in panoramic views of the city from there. Located around the palace's courtyard, the four gates represent the four seasons: the Green Gate represents spring, the Lotus Gate represents summer, the Peacock Gate represents autumn, and the Rose Gate represents winter. Each gate also has its own unique characteristics.
Invite your loved one to have a romantic dinner in Amer Fort. The lights in the yard sparkle like stars falling from the sky.
Day 6
Amer Fort, Hawa Mahal, and Cooking Class
Visit Hawa Mahal in the morning, the most beautiful time of the day, and take some photos. Then head to Panna Meena Ka Kund, a historic stepwell. Then, you'll go to Amer Fort. Sheesh Mahal is the most famous palace there, with countless small mirrors on the palace walls, which dazzle in the sun. Just a little candlelight can reflect a thousand points of flickering light, so it is a unique spectacle to behold. In the afternoon, attend a cooking class and learn Rajasthani cuisine from an Indian couple. Then, enjoy the food you made for dinner.
Day 7
Flight from Jaipur to Mumbai, Half-Day City Tour
Transfer to the airport in the morning to catch the flight from Jaipur to Mumbai. Your guide in Mumbai will greet you at the Mumbai airport when you arrive.
After lunch, first make your way to the Gateway of India. It was built to commemorate the visit of King George V and Queen Mary to India. It is an iconic landmark of Mumbai now. Then, visit Kamala Nehru Park.
Drive past Flora Fountain, the colorful Crawford Market and Marine Drive, and finally arrive at Dhobi Ghat. it was constructed by the municipality of Mumbai more than 100 years ago. Today, washing machines have become popular, but Indians still maintain the tradition of manual laundry. Hundreds of people doing laundry at the same time also became a big spectacle in Mumbai. Here you can witness the real life of the poor in India with your own eyes.
Day 8
Half-Day Bollywood Tour, Flight to Goa
Discover the film industry of India in Bollywood. You will have a chance to visit a movie studio and experience a live shoot, visit the Bollywood Museum, and learn about the movie history of India. You will also watch a Bollywood-style dance show and drive past the houses of Bollywood's stars. If you are lucky, you might have a chance to visit the makeup room for movie stars and take a picture with an actor.
After the visit, your driver will transfer you to the airport for the flight to Goa. Your guide in Goa will pick you up at the airport and escort you to your hotel.
Day 9
Half-Day Sightseeing Tour in Old Goa
On your first day in Goa, you will discover Baroque style buildings in South India, far away from Europe. Learn about the history of Goa by visiting Basilica of Bom Jesus, the Church of St. Francis of Assisi, and Se Cathedral. Experience the retro colonial atmosphere of Old Goa.
Day 10
Free Day on the Beach
Today will be your free day on the beach. You might need to relax to ease the fatigue of the journey.
After a delicious breakfast at your hotel, you will be transferred to the airport to take your flight back home. We, at Global Highlights, wish you a pleasant journey!
Price Includes
Price from: $2,289 (Tour code: gh-ah-in-74)

One-to-one consultancy

Knowledgeable local guides

Private drivers/driver guides and vehicles as listed

Hand-picked hotels

Breakfasts and meals as listed

Entry to all attractions on the itinerary

Transportation as listed

A 24/7 helpline while traveling
Trip Notes
About the Car Transfers between Cities
We will arrange private car transfers from Delhi to Agra and from Agra to Jaipur. Your guide will not be with you during the transfers. You will have different guides in different cities. Your driver will be able to speak basic English so there will be no problems with basic conversation during the transfers.
About the Meals
Many hotels offer buffets with a variety of cuisines from Indian to Italian and Asian. People who are looking to taste authentic local cuisine can try the restaurants specializing in barbecued tandoori kebabs and Indian naan bread. We also recommend trying out one of the many great restaurants that serve modern Indian fusion food. Let us know your food preferences and we'll take care of the rest. Make sure to inform us of any allergies or dietary requirements in advance.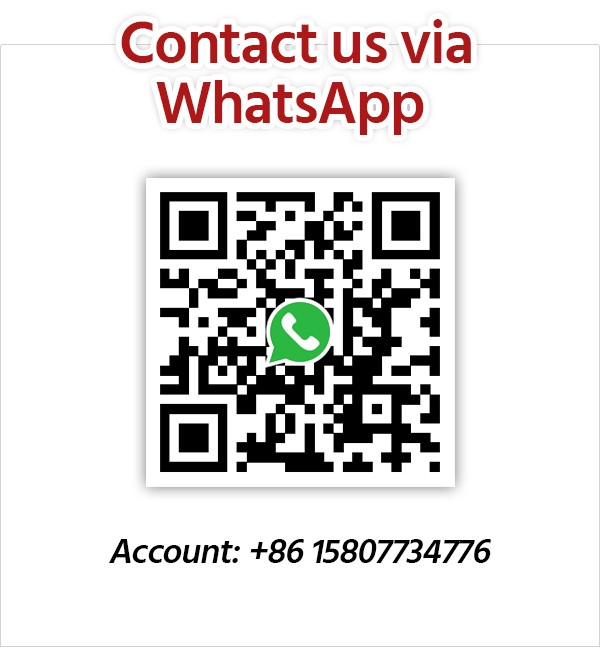 Recommended Tours
Recommended Articles