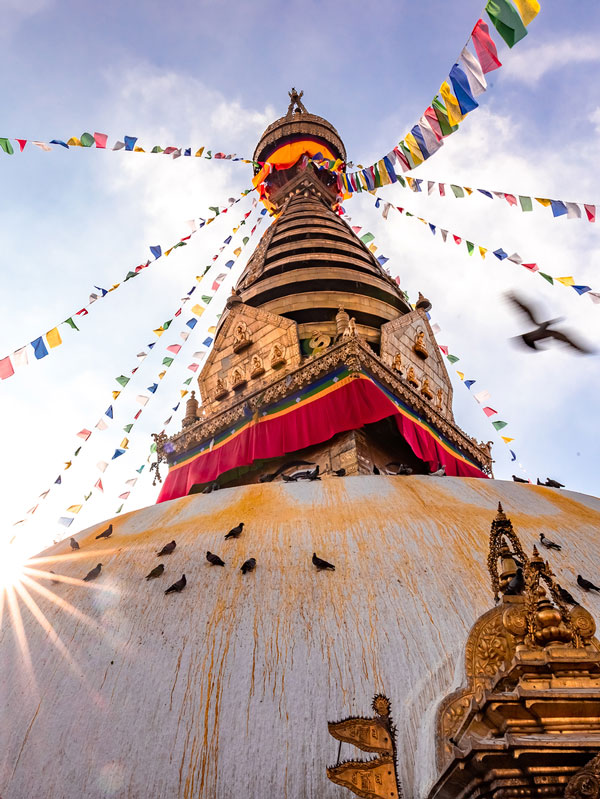 14-Day China, Tibet, Nepal, and India Tour
This trip will definitely be an exciting one to the land of spirituality. You will witness the piety of monks on the clean streets and temples of Tibet, fly across Mt. Everest, engage in conversation with saints in Kathmandu and discuss the significance of their religious beliefs, and experience the charm of the holy Ganges in India.
Highlights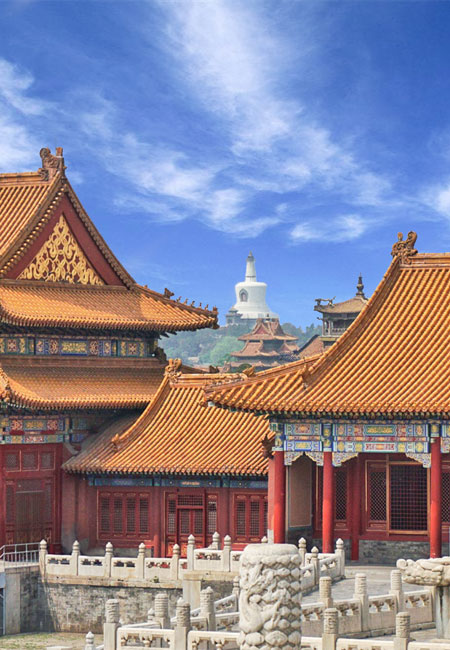 Visit the capital of China — Beijing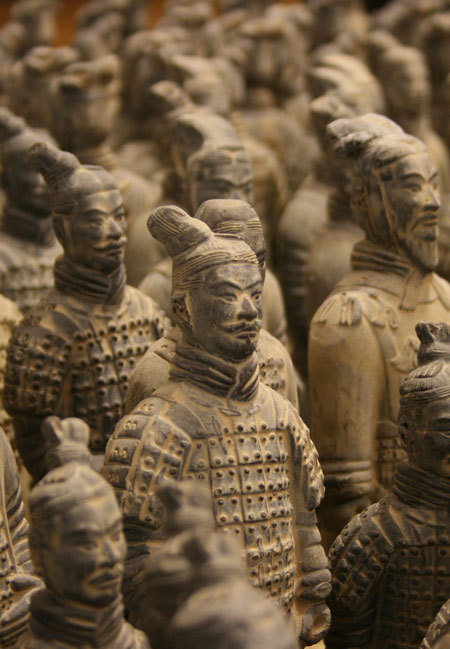 Explore the history of the Terracotta Warriors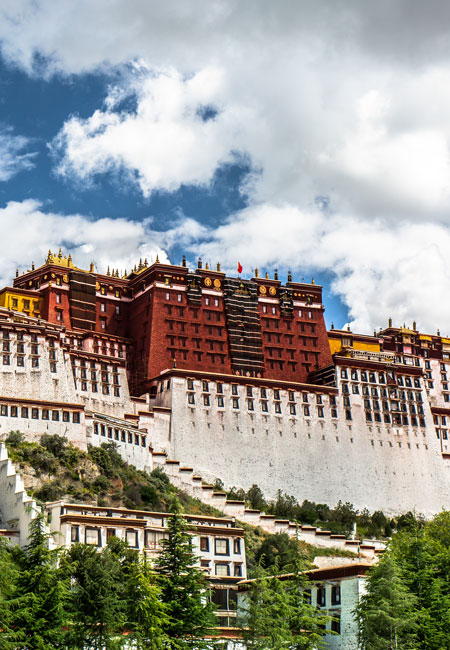 Experience religious serenity in Lhasa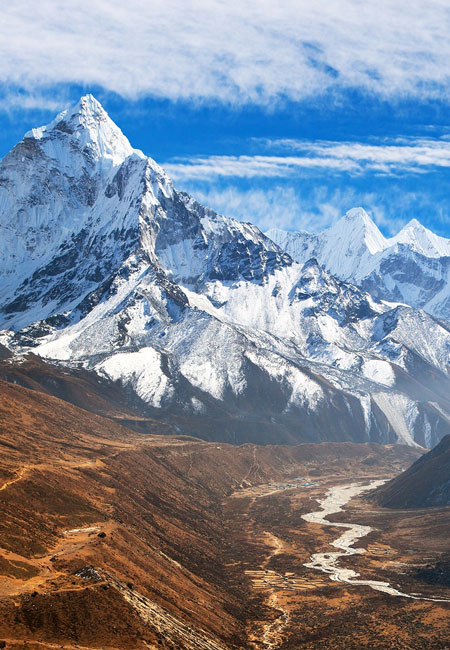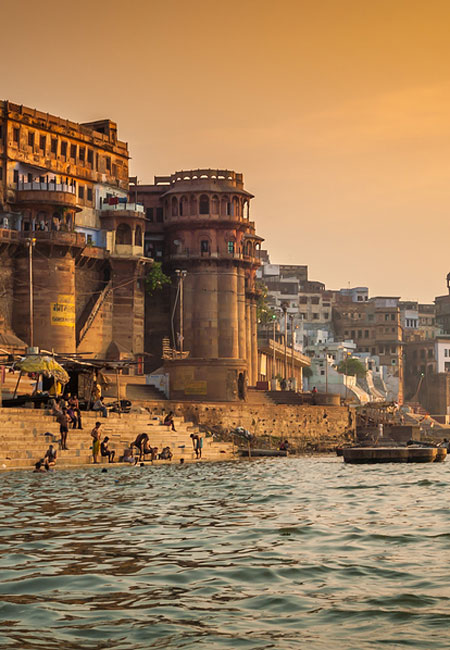 Take a boat ride on the Ganges River
Itinerary Details
The scenic spots included in this itinerary were arranged by the company's designers after careful evaluation. Of course, this is only an example. You can change the schedule according to your needs and preferences. This is a private tour, and the pace of the tour is determined by you.
Open All
You will begin your trip in Beijing, the capital city of China.
After your arrival, you will be transferred to the hotel, where you can take rest for the rest of the day.
Visa
Before entering Tibet, you need to apply for an entry permit. This is a very important document, and it may take you a month to get it. There is information available online about Tibetan visa and entry permit processing times. At the bottom of this page is the latest information released by the Tourism Bureau for reference.
Hotel options:
3 nights at Novotel Beijing Peace (Handpicked Comfort) / Crowne Plaza Hotel Beijing Chaoyang U-Town (Luxury)
Day 3
Mutianyu Great Wall Hiking
Day 8
Take a Flight to Kathmandu
Day 10
Kathmandu — New Delhi
Day 12
New Delhi — Varanasi
Day 14
Varanasi to New Delhi and Departure
Price Includes

One-to-one consultancy

Knowledgeable local guides

Private drivers/driver guides and vehicles as listed

Hand-picked hotels

Buffet breakfasts and meals as listed

Entry to all attractions on the itinerary

Transportation as listed

A 24/7 helpline while traveling
Trip Notes
Seasonal information
This tour is designed for all-time, and the best time possible is during late August to early December. During this time, you will not be wore out by the heat and take the advantages of pre-Christmas before a bigger crow flushes in.
It is still, however, possible to create a memorable trip if you plan to travel on other spans of time. Trust in our expertise to balance your interests and locality seamlessly, for example, there will be less outdoor activities during summertime and we will only use A/C private transfer instead of public transportation (which is detailed in this very tour).
India Visa
Citizens of Maldives can enter India without visa and Japan passport holders may apply for Visa on Arrival in Bengaluru, Chennai, Delhi, Hyderabad, Kolkata or Mumbai.
Other nationalities are required to obtain common tourist visa or e-Tourist Visa (ETV) before their travel. An application for e-Visa must be made at least four calendar days in advance of the date of arrival and can be made as early as 120 days in advance. The visa is valid for 60 days after issued. Prices range from USD25 to 75 and some free.
E-Tourist Visa can be applied on your own and we are also happy to help.
Special dietary requirements
Daily breakfast at hotels and a lunch for days with sightseeing are included, so are some dinners as mentioned in the itinerary. For meals that are not included, your tour guides will suggest where and what to eat.
Most restaurants in China offer spicy or none-spicy food, please make your requests beforehand. In Tibet, most dishes are Sichuan-style, which is relatively spicy and oily. The restaurants that we choose for you in Beijing, Xi'an and Tibet are of local styles and we will make sure the flavor suitable to your palate (mostly none-spicy unless required otherwisely)
As for Nepal and India, you will see a lot of curry-based foor, chicken and mutton are more often-seen rather than pig and beef. The restaurants that we arrange for you in Nepal and India are international fusion, options of local cuisine as well as western plates.
Transportation
You will have a private car in each destination; our cars are within 5 years of usage and your private drivers will be polite and drive with strong regard for safety.
Internal flights that are detailed in this very tour are run by nation-own airline companies, such as Air China, Hainan Airlines and India Air. They are trustworthy and punctual.
For some sightseeing, we will suggest public transportation instead of private cars for the cause of environment protection. However, for groups of more than 6 people, private transfer is still a must.
Arrangements of the tour
Sightseeing, activities and accommodations that are mentioned in this tour you are looking at are just for your inspiration.
If you don't feel like getting into a wine museum in Beijing, change it; if talking to a Sadhu is not your interest, we can do something else; if you would rather stay in than getting to Sarnath in the afternoon, ok you got it; it is always up to you to make the trip just the right way you want. If you are looking for experiences that are not done by others, Discovery your way, Global Highlights' motto suites you the best.
Responsible travel
Travel avails you with special experiences. Somehow its impact on the local community can be more beyond imagination and what Global Highlights wishes to do is lead the impact onto a good path, a path that helps the local people (not only your tour guides) boarden their outlook and the local communities develop.
During your trip, you will visit a local nunnery to pay your respect and perhaps some alms; and you will use local transportation in some destinations; and chances to show your support to some local artists or Sadhus (Of course, no pressure!) Taking baby steps one at a time, we highly appreciate you would like to be part of it.
With that being said, detours to so-called factories or specialty workshops are strictly prohibited. We make sure your tour guides earn enough to support their families without squeezing commissions out of you.
Our Customer Reviews
We took the 5 day Yi Peng Festival your in Chiang Mai, Thailand. It was an amazing experience. We had two tour guides who were absolutely phenomenal. They answered all the questions we had and were always on time. It was a truly once in a lifetime trip and I would definitely recommend using them. I worked with Albee at Global Highlights and she was very prompt with her responses. We especially loved the half day elephant tour. - Blanca Hernandez
The service was excellent. Pick up at time. Good organization. Driver was good. The best was all the help than we received for Leo, you are a professional person, enthusiast, kindly. Thank you so much Leo, We appreciate all your help and customer service. - Victoria Myers
The choice of over 40,000 travelers since 1998. What we offer:
Easy Planning
Local experts help you save time and money
Flexibility
A trip designed for you and by you
24/7 Service and Support
Inquire and get a quote within 1 day