2 Days Wolong Red Panda Keeper Tour
Zero-Distance Contact with Red Panda
Join this red panda keeper program to meet adorable red pandas at close range. You can go behind their enclosure fences to feed and pet them with love and care!
Highlights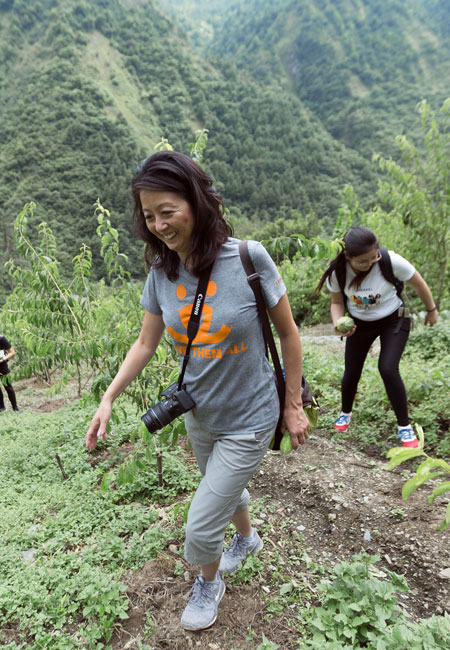 Explore the Wild Pandas' Habitat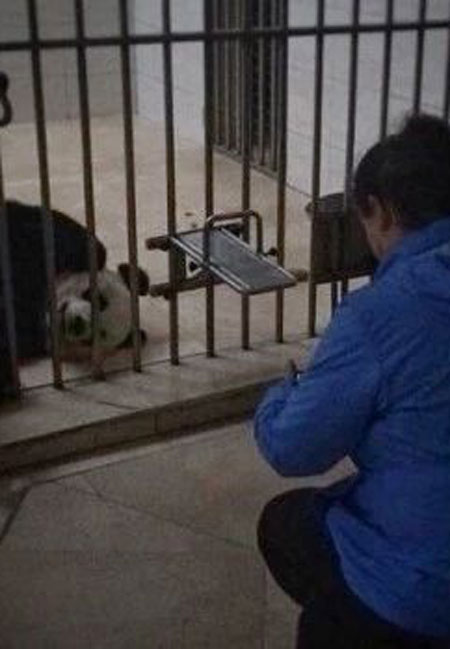 Nighttime Visit to the Pandas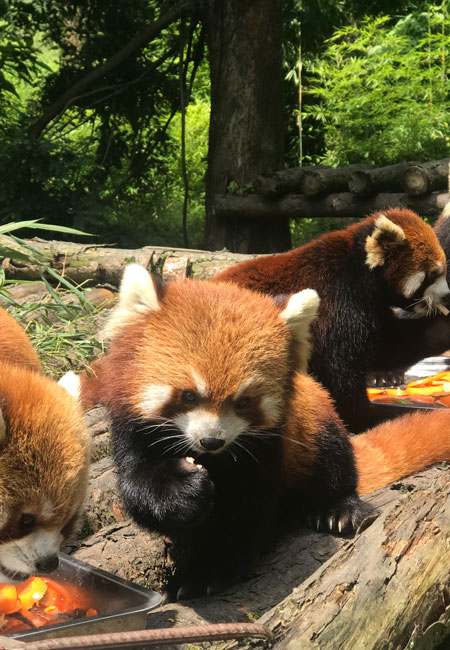 Feel the group of playful red pandas surrounding you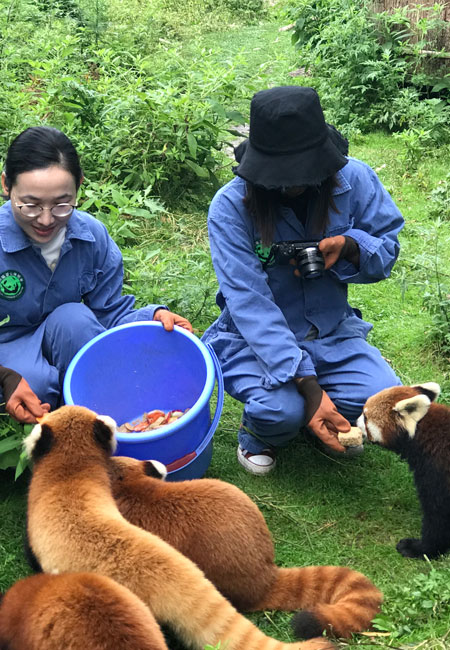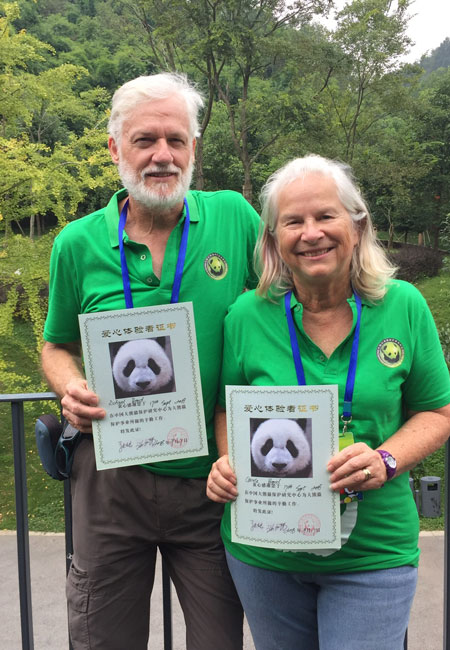 Obtain a certificate of honor
Itinerary Details
Remember the anthropomorphic red panda Master Shifu from Kung Fu Panda? In contrast with their giant black-and-white kin, red pandas are smaller in shape and more active and playful. Close contact with them during this tour.
Open All
Lunch and dinner
You will be driven for approximately 3 hours from Chengdu to Wolong, which is a distance of 120 kilometers (75 miles).
Explore the Wild Pandas' Habitat Led by a Tibetan Guide (2½ Hours)
At about 11:30am, you will have a quick meal before meeting your guides, who are expecting you. There will be a seasoned Tibetan hiking guide as well as your English-speaking guide, just to ensure your safety in the woods and to have a better experience.
Dengsheng Gorge is located in the outer ring of the nature reserve. It is not only a haven for wild giant pandas, white-lipped deer, and red pandas but some rare birds also live there. Take the 5-kilometer (3-mile) repaired path and hike for about 3 to 5 hours while appreciating the natural beauty.
Access the Staff-Only Surveillance Center and Pay a Nighttime Visit to the Pandas (2 Hours)
Have dinner in the dining hall at Wolong Panda Center and then enter the staff-only surveillance center. Around August to September, you will have the chance to see mother pandas and their babies through the monitors. A professional panda keeper will be there for you to consult with.
Spend the night in a hostel neighboring the base. There will be no other tourists around to disturb you while you are visiting these lovely creatures. Your guide and a panda keeper will accompany you.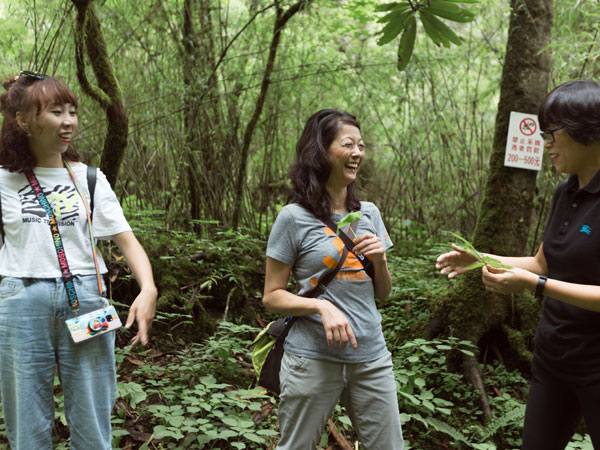 Walking guide is explaining wild plants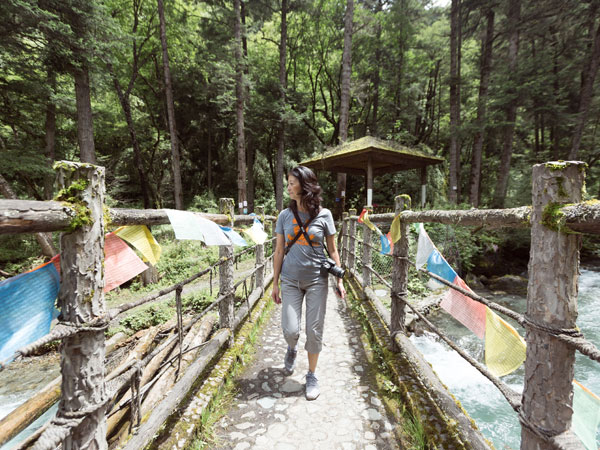 Emerald stream of Dengsheng gorge
Day 2
Red Panda Keeper Program
Price Includes

One-to-one consultancy

Knowledgeable local guides

Private drivers/driver guides and vehicles as listed

Hand-picked hotels

Buffet breakfasts and meals as listed

Entry to all attractions on the itinerary

Transportation as listed

A 24/7 helpline while traveling
Trip Notes
All keeper programs in the area are flexible and can be customized.
This tour is very flexible. You can alter the itinerary, and extend or shorten it to suit your schedule.
For example, you can attend all the panda keeper programs (for giant pandas, red pandas, and panda cubs) during your Wolong trip.
Our Customer Reviews
We took the 5 day Yi Peng Festival your in Chiang Mai, Thailand. It was an amazing experience. We had two tour guides who were absolutely phenomenal. They answered all the questions we had and were always on time. It was a truly once in a lifetime trip and I would definitely recommend using them. I worked with Albee at Asia Highlights and she was very prompt with her responses. We especially loved the half day elephant tour. - Blanca Hernandez
The service was excellent. Pick up at time. Good organization. Driver was good. The best was all the help than we received for Leo, you are a professional person, enthusiast, kindly. Thank you so much Leo, We appreciate all your help and customer service. - Victoria Myers
The choice of over 40,000 travelers since 1998. What we offer:
Easy Planning
Local experts help you save time and money
Flexibility
A trip designed for you and by you
24/7 Service and Support
Inquire and get a quote within 1 day