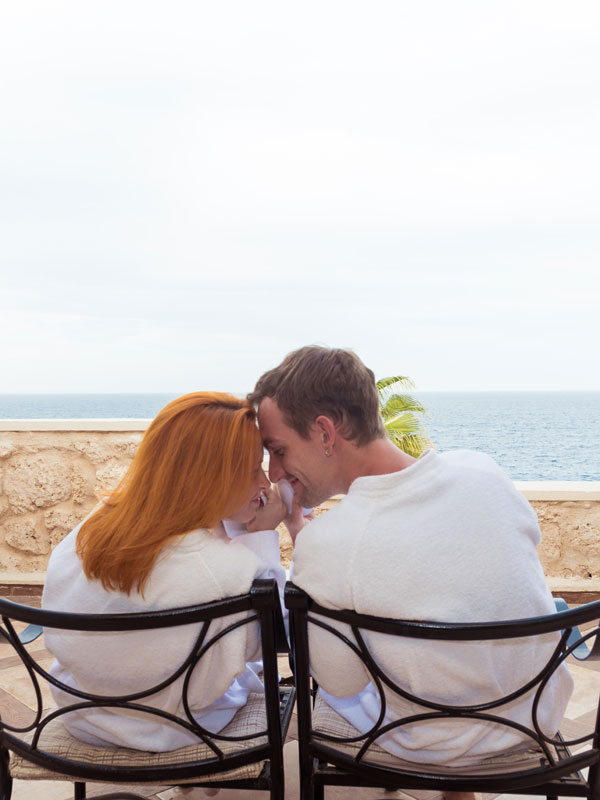 Romantic Honeymoon Tour in Egypt
9-Day Cairo, Alexandria, Luxor and El Gouna Tour
Unveil the legends and history of ancient Egypt, discover its mysterious beauty, and share many romantic moments against the backdrop of Egypt's stunning natural wonders. Embark on this journey and let your relationship ascend to a whole new level.
Highlights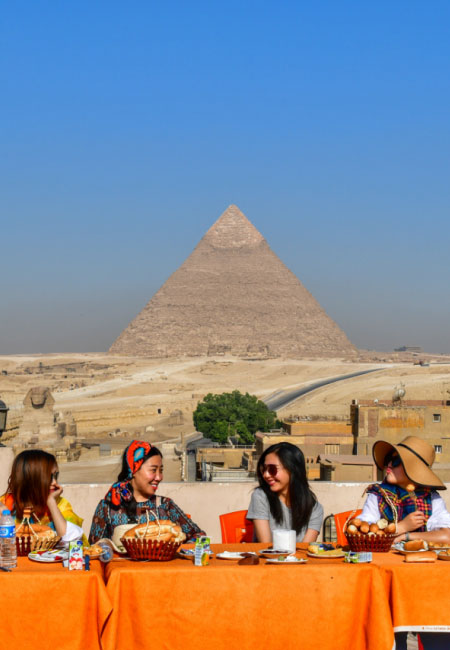 Enjoy a sumptuous breakfast at an exclusive VIP pyramids viewing platform.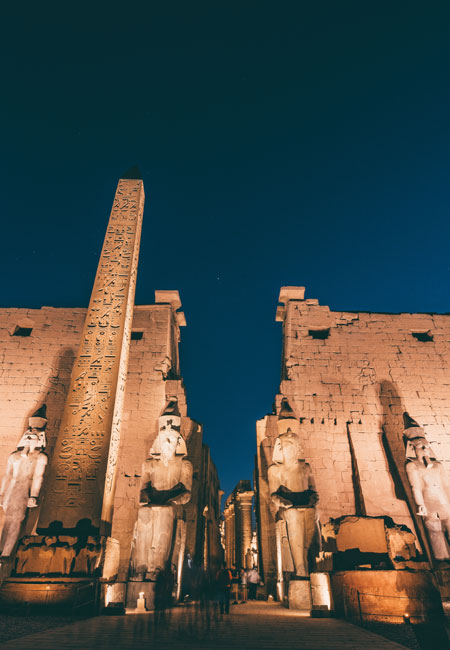 Visit Luxor city and take a night tour of Luxor Temple.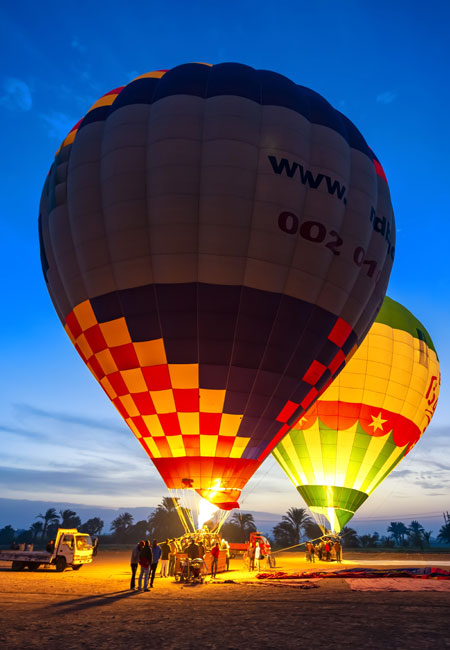 Embark on an exciting hot air balloon ride to experience a bird's-eye view of Luxor.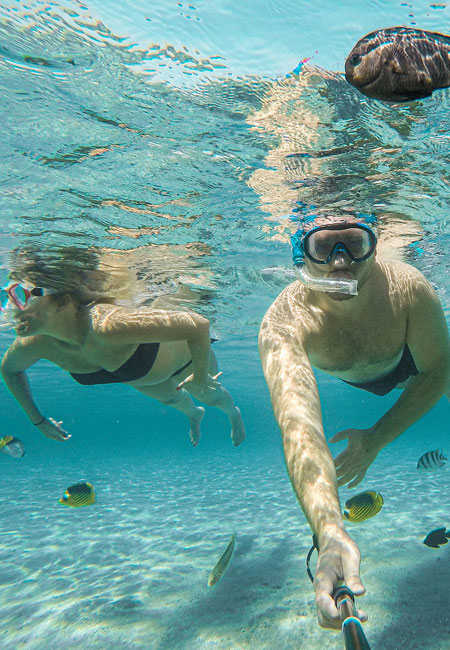 Go a private sea trip to enjoy stunning seascapes and snorkel in azure water.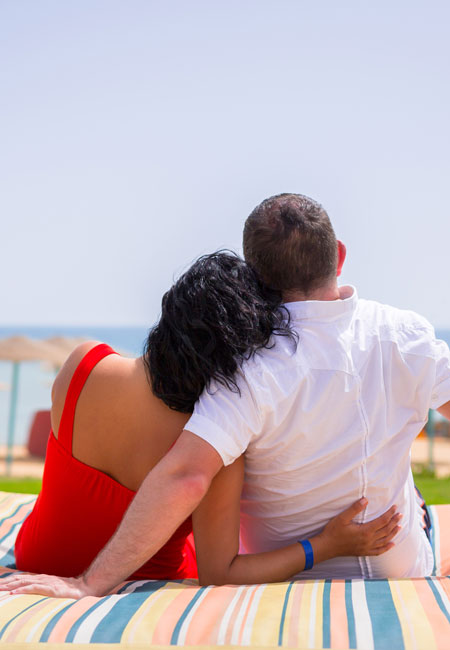 Go for a romantic sightseeing trip to the enchanting El Gouna townlet.
Itinerary Details
The itinerary below is one of many possibilities, offered to inspire you to make a trip to these charming places. We can organize your tour to suit your own requirements. Let us know your preferences, and our travel experts will customize your trip to suit your interests, taste, and budget.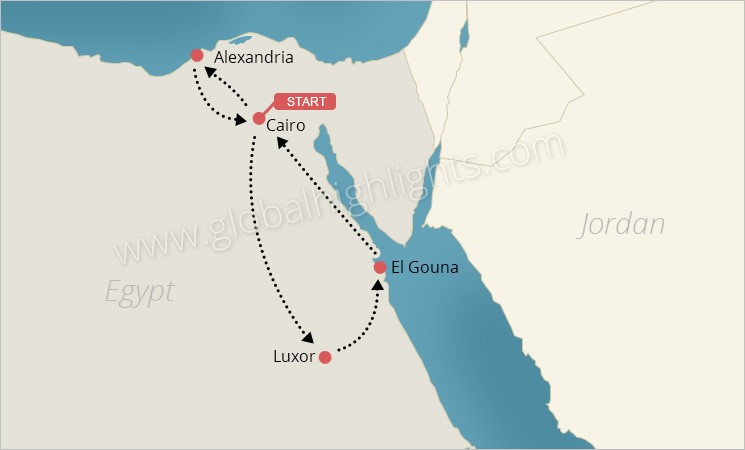 Open All
Day 1
Arrival in Egypt and Cairo Highlights Day Tour
Meals provided: breakfast, lunch and dinner
Your sweet honeymoon tour will begin as soon as you land in Cairo airport early in the morning. Your private tour guide and qualified driver will escort you to the Giza Pyramids Complex. You may wonder if it's too early for visitors to see the pyramids. Well, that's precisely the point. You can enjoy views of the pyramids from the VIP viewing platform while there are no other visitors around.
Enjoy a sumptuous breakfast with a perfect view of the magnificent pyramids. Around 8:30 a.m., your guide will take you closer to admire these ancient monuments. Pose for pictures at the site where the nine pyramids align and let them be witnesses of your eternal love.
After an authentic Egyptian lunch, learn about the history and legends of Egypt in the Egyptian Museum. You will be amazed by the rich collection of ancient Egyptian artifacts there, including the golden mask of Tutankhamen.
Around dusk, your guide will take you to explore the exotic Khan el-Khalili Market. Stroll down the street with your loved one to experience the hustle and bustle of the market, appreciate the traditional Arabian architecture, and maybe pick up some unique souvenirs for each other. The experience will give you a glimpse into the lives of the locals.
Round off your day at Naguib Mahfouz Café. This classic Moorish establishment with an intense oriental atmosphere is sure to leave a lasting impact on you and your loved one. Enjoy the exotic live music there and feast on the delicious food.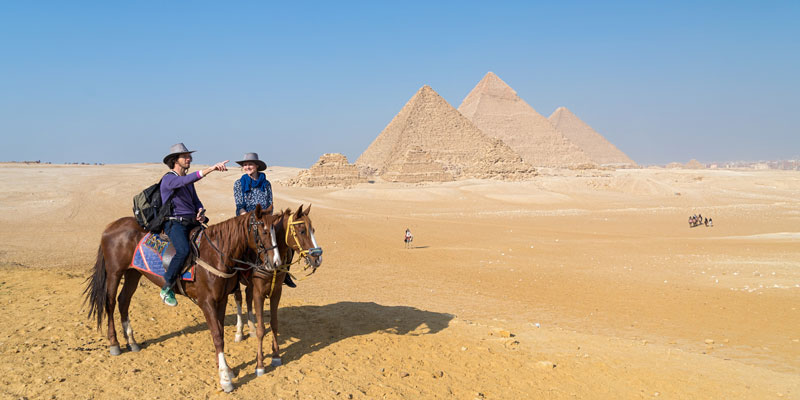 Camel ride to the Giza Pyramids Complex
Day 2
Saladin Citadel, Alexandria Transfer
Day 3
Citadel of Qaitbay, Library of Alexandria, and Transfer to Luxor
Day 5
Luxor Hot Air Balloon Tour
Day 6
Enchanting El Gouna Sea Trip
Day 7
Free Day to Explore El Gouna
Price Includes

One-to-one consultancy

Knowledgeable local guides

Private drivers/driver guides and vehicles as listed

Entry to all attractions on the itinerary

Transportation as listed

A 24/7 helpline while traveling
Trip Notes
Every element of the tour above can be tailored. Feel free to tell us your ideas and we will be happy to make adjustments for you.
Meals
In Nile Cruise, all the meals will be incleded. Usually, buffet breakfasts are available in hotels, package and set meals for dinner are offered in less touristy areas.
Accommodations
We've carefully selected the best hotel available, based on criteria like location and environment. Please note that service and accommodation in Egypt may differ from western standards.
Our Customer Reviews
We took the 5 day Yi Peng Festival your in Chiang Mai, Thailand. It was an amazing experience. We had two tour guides who were absolutely phenomenal. They answered all the questions we had and were always on time. It was a truly once in a lifetime trip and I would definitely recommend using them. I worked with Albee at Asia Highlights and she was very prompt with her responses. We especially loved the half day elephant tour. - Blanca Hernandez
The service was excellent. Pick up at time. Good organization. Driver was good. The best was all the help than we received for Leo, you are a professional person, enthusiast, kindly. Thank you so much Leo, We appreciate all your help and customer service. - Victoria Myers
The choice of over 40,000 travelers since 1998. What we offer:
Easy Planning
Local experts help you save time and money
Flexibility
A trip designed for you and by you
24/7 Service and Support
Inquire and get a quote within 1 day